Welcome to No. 6 Chapel Apartments
Fine accommodation in the heart of Dunedin city
No 6 Chapel Apartments is a two bedroom, two bathroom hideaway in the very centre of Dunedin.  It offers a unique accommodation experience within the city's oldest church (1863). The apartment is one of seven built as an innovative re-use of this historic building.
A superb location just steps away from Dunedin's central Octagon and modern comfort and style combine to make No. 6 the perfect  base for any trip to Dunedin.
Dunedin is full of beautiful Victorian and Edwardian buildings. It has some of the most spectacular coastal scenery in New Zealand and is a most popular ecotourism destination.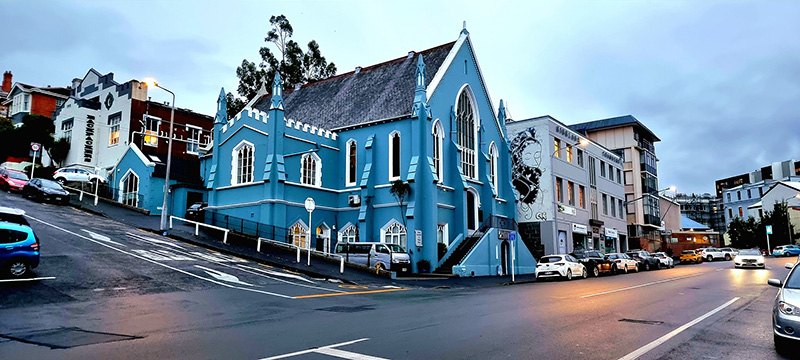 BATHROOMS WITH UNDERFLOOR HEATING